Mental Health Awareness Month - Meet Elicia!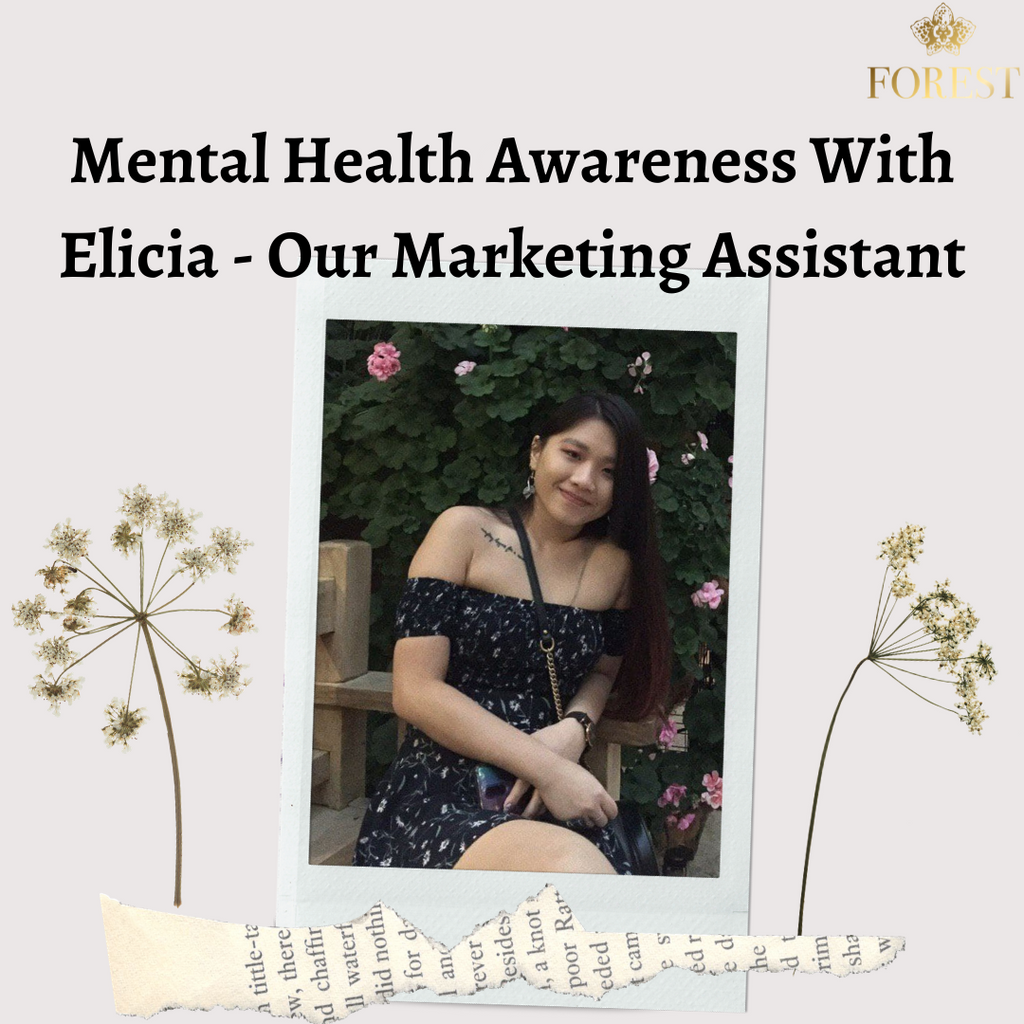 1. Meet Elicia, our Marketing Assistant! Could you share more about yourself?
Hi everyone, I am Elicia. I am 21 this year and I graduated from Singapore Polytechnic last year. I studied Business Administration and specialised in Marketing. I recently joined Forest Jewelry!
2. Since the month of May is dedicated to mental awareness, our topic today is on the importance of self-love and confidence and why it is important. Did you have difficulty in these areas?
Yes, since young I had issues with self-love and confidence. Coming from a strict family, I did not know what love was. I was comparing myself to my peers, always wishing I was pretty like them, likeable and popular like them. I always tried to fit in with the popular girls but never felt like I was good enough. I was also often bullied for being 'different' since I was a rough person and not 'girly' like the others.
3. What are some ways/things you do to boost your confidence?
Finding my own style, figuring out the type of clothes I like to wear instead of following what others are doing. Music was also another way, finding the type of music I liked instead of listening to what was mainstream and popular. I picked up guitar to also boost my self-confidence, as I had something I could do and enjoy.

4. How did you learn to self-love?
I had support from my friends and my boyfriend, who would always 'hype' me up and tell me that I am good enough. They will also compliment me on my looks, allowing me to eventually accept my flaws and learn to love myself instead of nit-picking on every aspect of my body.
5. Do you think that having confidence and self-identity is important? Why?
Yes, as I think confidence plays a big part. You need to be confident to believe in yourself when it comes to school, work, hobby or just life in general. Without confidence, you will always doubt yourself and you could end up 'sabotaging' yourself because you were not confident. I always believe to just follow your heart and do what you want, do not ever let doubt bring you down.
 
Self-identity is what makes each of us special. Our identity is the most important part of ourselves as it defines us. No two people are the same, even twins. Our personality is what makes us special. Only when you are truly yourself then you will be happy. Trying to be somebody else just to fit in will only make one miserable. Find yourself and be comfortable in your own skin!
6. Do you think that jewelry has played a part in helping you with your confidence?
Yes, I always love dressing up and being 'extra' with my outfits. Jewelry to me completes and enhances my current outfit, based on my mood and what look I am going for, allowing me to express myself. I think what kind of jewelry someone like says a lot about them. I used to wear watches and rings just as fashion pieces but now I feel weird going out without it as they have become my statement pieces and necessities.
7. What is your favourite collection from Forest Jewelry and why? How will you wear it?
Personally, my favourite collection is the Ethereal Collection, as I like jewelry with crystals. Ethereal also represents the stars in space, which I am very fascinated about. I will wear the Star In A Million Pendant with a pink outfit and additional rose gold jewelry to combine the look.