Celebrating Yourself - Mental Health Awareness Month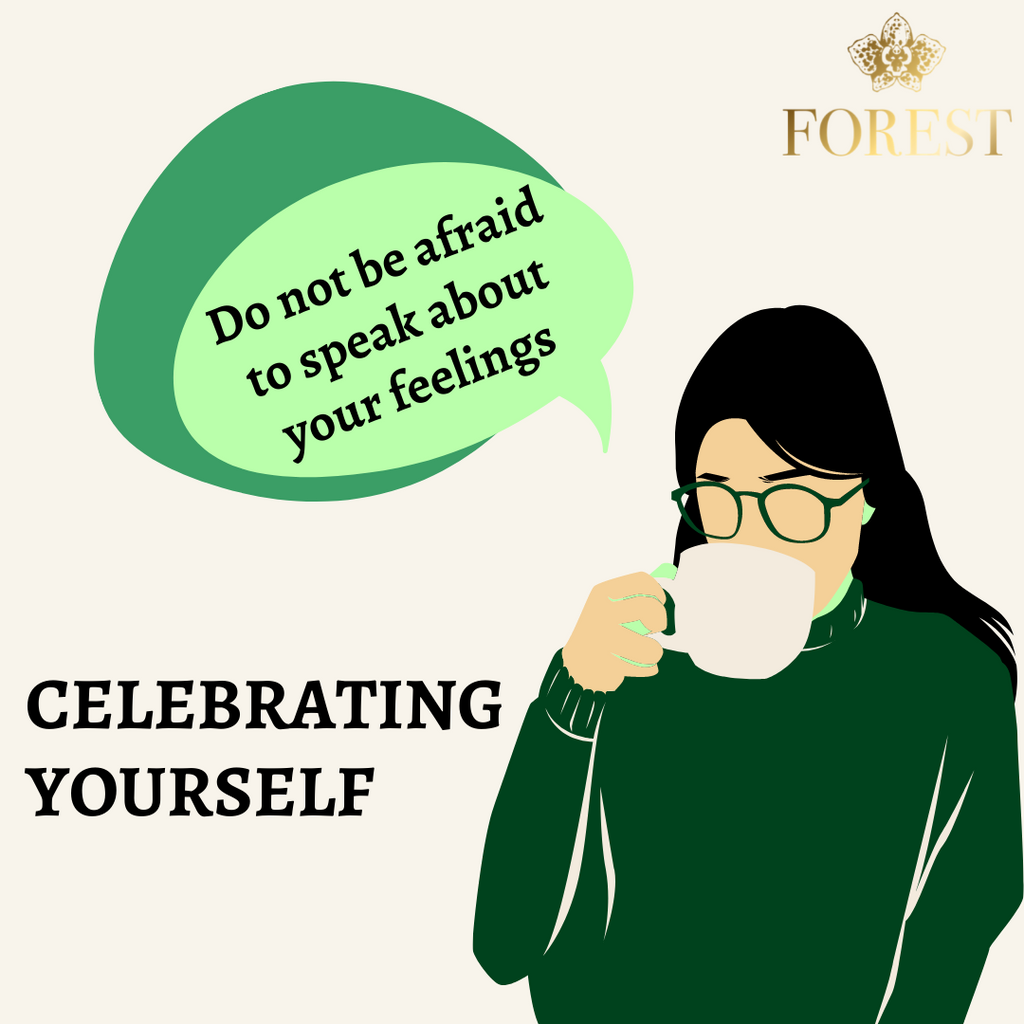 The Month of May is the month of Mental Health Awareness. This month brings awareness to mental health, which many find it a stigma to talk about. Low self-esteem, confidence, anxiety, and depression are some of the issues that young adults suffer from. Especially with Covid-19, the number of young adults experiencing anxiety has gone up.
A CDC online survey indicates that young people between the ages of 18-24 are more likely to suffer mental health problems during the pandemic than any age group. According to this survey, 63% of young people are suffering significant symptoms of anxiety or depression.
Here are some signs to tell if you are experiencing from these.
Anxiety
Excessive worrying, feelings of impending doom
Difficulty sleeping, fatigue
Unable to concentrate
Easily irritable
Trembling and shaking
Depression
Hopeless outlook on life
Lost interest in activities you used to enjoy
Difficulty sleeping, fatigue
Changes in appetite and weight
Looking at death
Low Self-Esteem
Sensitive to criticism
Withdrawing from social interactions
Hostility towards those that criticize you
Always worrying about your appearance
If you experience these symptoms, do not be afraid to reach out for help! Reach out to your friends and family and do not be afraid to ask them for help. Celebrate yourself, no matter how small the victories. Do not be afraid to speak up about your issues.
To bring awareness and to get rid of the stigma, we invited Chloe down to speak to us about her issues and how she overcame them. How jewelry helps her expresses her individuality, pulls the entire outfit together and in turn gives her a boost of self confidence. She is seen wearing the Clover Pendant from our Terra collection. You may watch the video here. We hope that it will help you to be open with your feelings!
If you need professional help, you may contact these places.
National Care Hotline: 1800-202-6868 
Online Counselling: https://www.ec2.sg/
TOUCHline Counselling: 1800 377 2252
Mental Health Helpline: 63892222
Samaritans of Singapore: 1800-221-4444
Silver Ribbon Singapore: 63853714